Aqua Mail
Универсальное почтовое приложение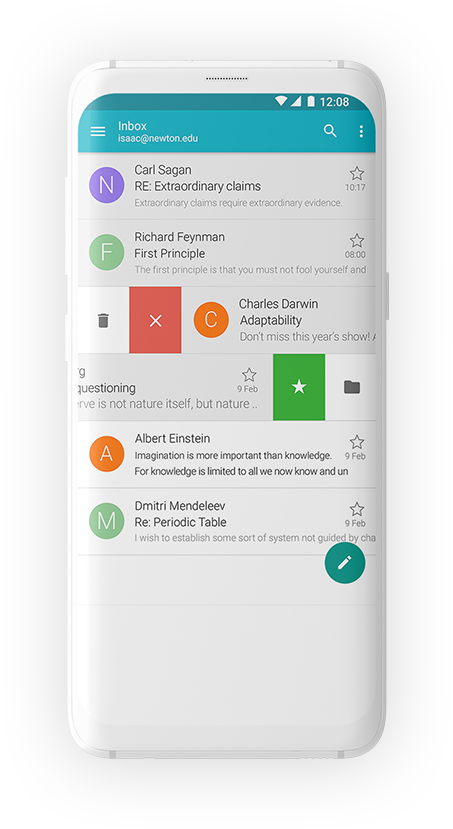 Мощный почтовый клиент
для личной или корпоративной почты
Удобный переход на самое функциональное приложение для электронной почты на Android. Для личных учетных записей и корпоративной push-почты; работает с большинством почтовых служб и серверов IMAP, которые имеют собственный хостинг, в том числе Exchange и Office 365. Текстовый редактор, предусматривающий вставку изображений, добавление форматирования и стилей.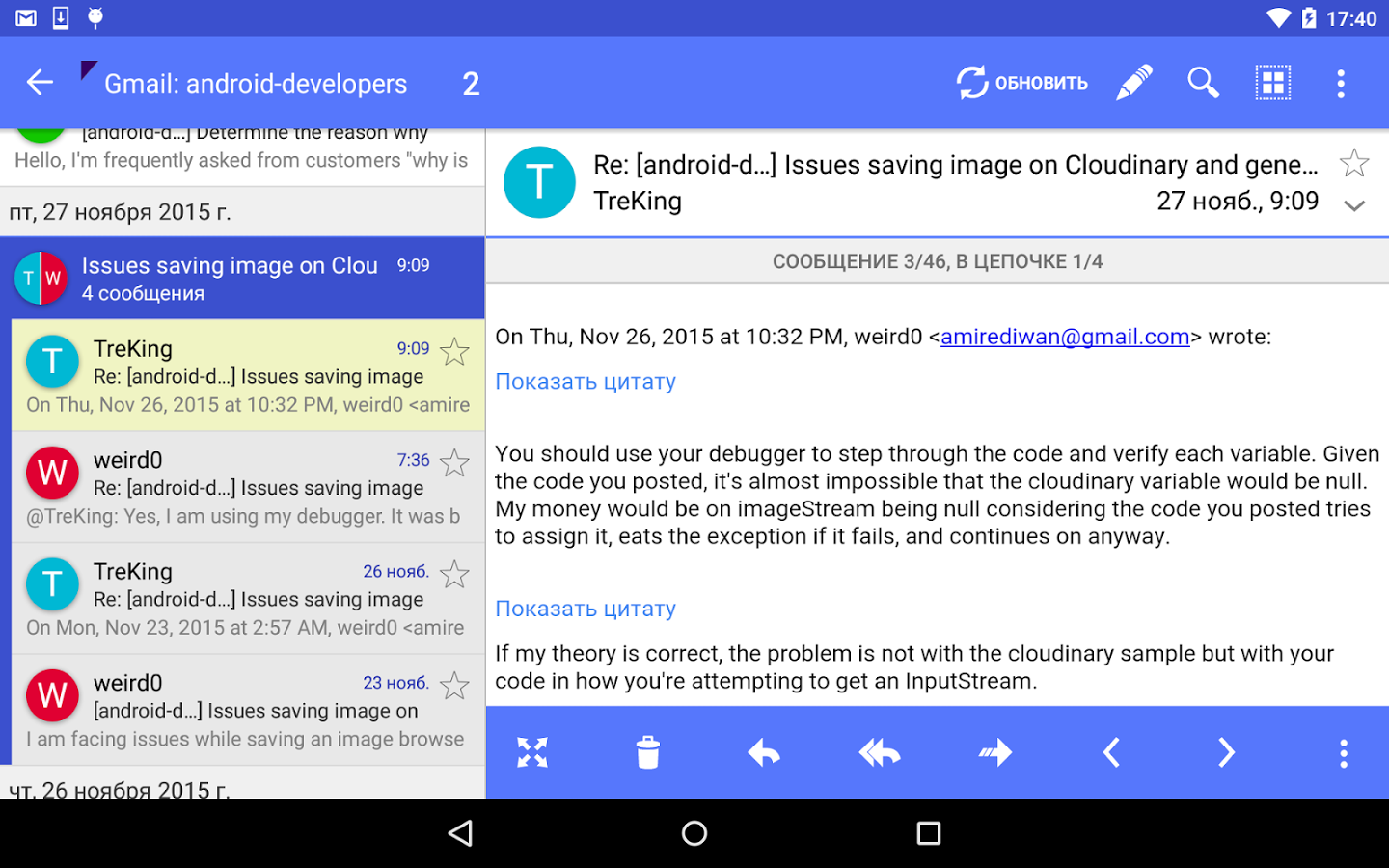 Работа с несколькими поставщиками услуг электронной почты и учетными записями
Автоматическая настройка при работе с популярными почтовыми службами, например, Gmail, Yahoo, Hotmail, FastMail, Apple, GMX, AOL и другими.
Поддержка учетных записей электронной почты с хостингом на: Google Apps, Yahoo BizMail, Office 365, Exchange Online и других службах.
Работа с несколькими учетными записями одновременно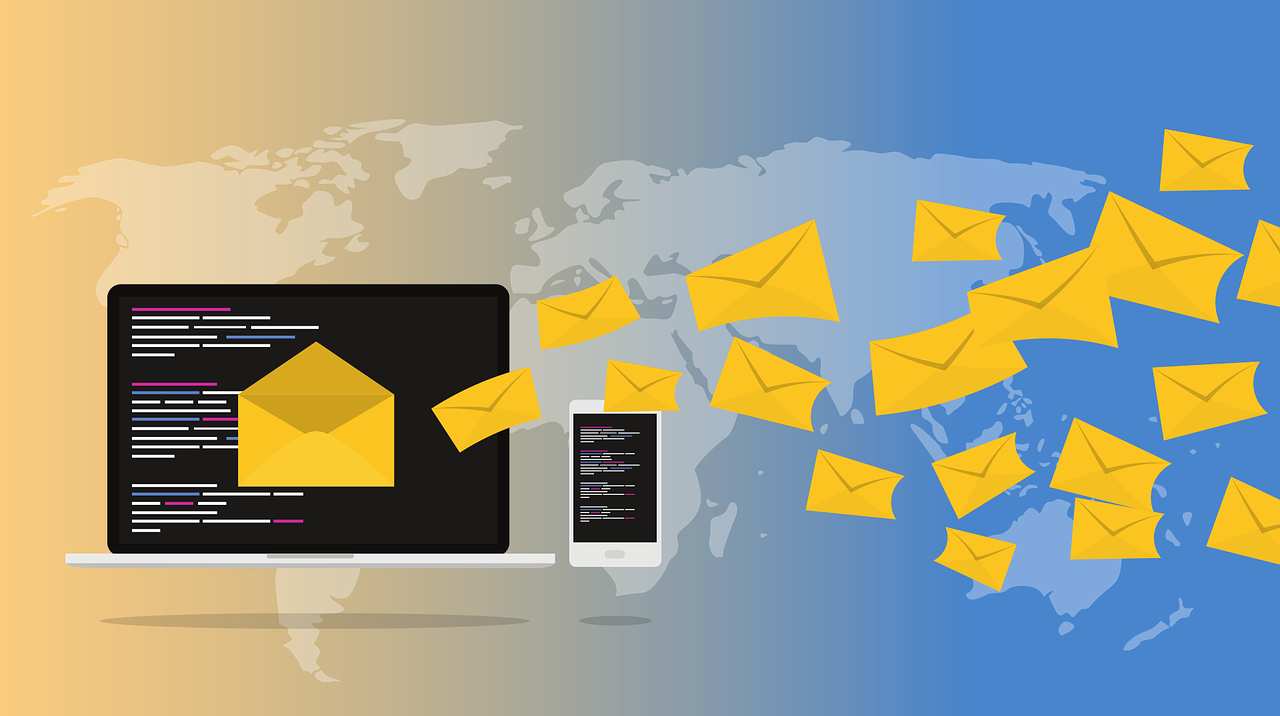 Безопасность и оптимизация хранилищ
Storage Analyzer позволяет определить, какие файлы и где занимают больше всего места. Переключение в безопасный режим для шифрования и скрытия файлов.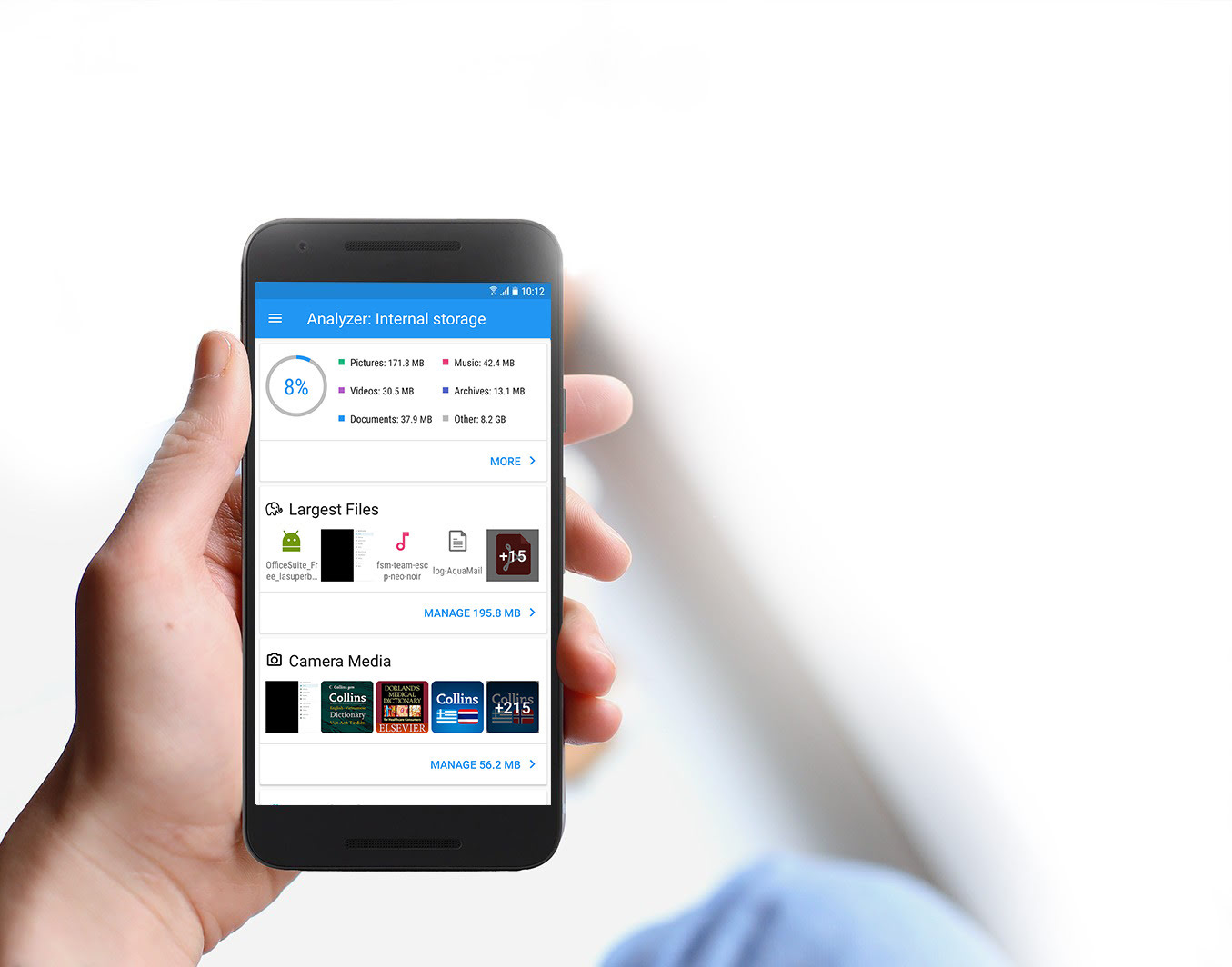 Описание
Aqua Mail is the go-to app for all your email needs! Whether it's a work or personal email, a corporate exchange server, or even a seldom-used secondary account, Aqua Mail lets you easily access all your emails from one complete app.
Easy setup - just enter your email and password and you're all set. With its flexibility and vast customization options, Aqua Mail's goal is to reflect the needs of the modern-day user and provide a platform that anyone can tailor to their needs and preferences.
Aqua Mail's seamless, yet powerful interface hosts a wide range of advanced features for setting up any type of email account.
Key features
Multiple email providers: Gmail, Yahoo, Hotmail, FastMail, Apple, GMX, AOL and more.
Mail accounts hosted at: Google Apps, Yahoo BizMail, Office 365, Exchange Online and others.
Use of a "more secure" login method (OAUTH2) for Yahoo / Gmail / Hotmail.
Backup and restore feature via popular cloud services (Dropbox, OneDrive, Box and Google Drive) or a file.
Integration with popular third-party apps providing maximum control, synergy and customizability, including Light Flow, Enhanced SMS & Caller ID, Cloud Print, Apex Launcher Pro, Nova Launcher / Tesla Unread, Executive Assistant, DashClock Widget, Tasker and more.
Push mail for most mail services (except Yahoo) and self-hosted IMAP servers, also for Exchange and Office 365 (corporate mail).
---
Advanced features
Home screen widgets including message counter and message list.
Use our Smart Folder feature to easily navigate and manage your emails.
Calendar sync for Exchange and Office 365 (use any Calendar app or widgets).
Contacts sync for Exchange and Office 365 (visible in AquaMail and in the Contacts app. Includes auto-complete and lookup in the corporate directory).
The rich text editor, styling choices and a large number of formatting options, including embedding images will help you create the perfect email.
With the signature support you can attach a separate signature to each mail account and include images, links and text formatting.
Notifications and reply via voice input from an Android wear smartwatch.
Pick from the four available Themes and use the numerous other customization options to change how the app looks and operates.
Separate network connection setting for WiFi and mobile data ensures optimum performance and cost-effectiveness.
---
Premium features
Get the most out of Aqua Mail by purchasing the Pro version and unlock:
Push mail for Exchange servers (corporate email) and Office 365
Add multiple accounts
Use identities
Remove the Aqua Mail promo signature in outgoing messages
Remove ads
---
OS requirements:
Android 4.0.3 or higher